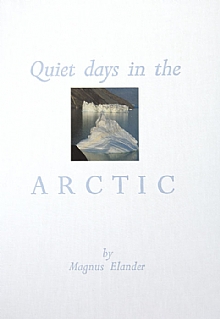 Quiet Days in the Arctic
Quiet Days in the Arctic is a very personal reflection of a priviledged double life, where the author commutes between two realities – a world at home in urbanized Sweden and a high arctic dream world in Greenland.
In Northeast Greenland there is still a possibility to experience the feeling to be a king with all the power to rule both yourself and, if you wish, a chunk of land limited only by your own imagination. A land where you yourself and nobody else determines when and how things should be done; in conflict with no-one. Everytime the author goes there for a few months, he leaves behind the scheduled routines of everyday life, knowing fully well that it is always possible to return. But only when he decides to.
Author: Magnus Elander
Publisher: Camera Natura 1991
ISBN: 00-00000-00-0
Also published in Swedish as Stilla dagar i Arktis.